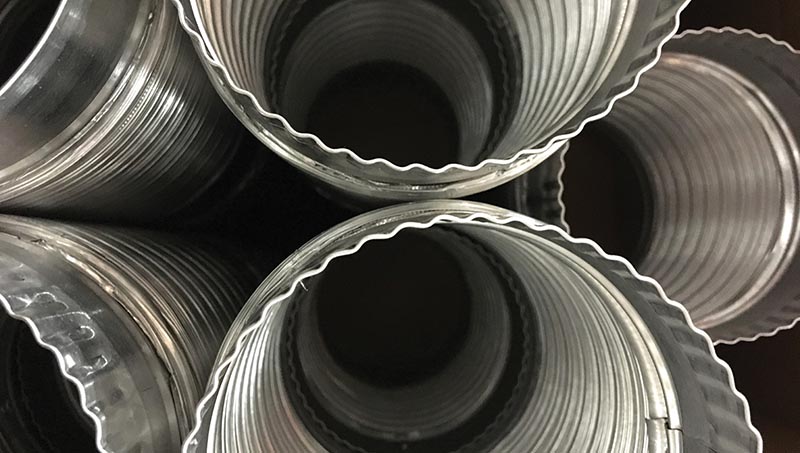 Indoor air quailty has become a matter of great importance to a wide range of industries. Office buildings, hospitals, schools, convention centers and institutional buildings are especially vulnerable because of the number of airborne contaminates that can be quickly transmitted to large numbers of people in a short period of time. Pollutants like microbial contaminates, dust mites and chemicals can collect in ductwork and blowers which become ideal breeding grounds for mold and bacteria when moisture enters. This can be a recipe for disaster when ventilation systems blows contaminants throughout the building; a phenomenon that has given rise to the phrase sick building syndrome.
At Degmor, we take pride in our proven ability to restore the health of an indoor environment's air supply whether treating a sick building or in response to contamination or a fire. These events can permeate ductwork systems with soot, causticity and an acrid odor that can only be removed by meticulous cleaning.
Degmor's commitment to improving indoor air quality begins with our professional assessment of the causes and extent of the problem. We isolate the ventilation system and employ a combination of a pneumatic whip and high-pressure wash to scour it of any buildup. We vacuum and chemical wash where necessary and end with sanitary fogging to destroy any remaining bacteria and fungi if needed.
Our crews are trained and experienced in air scrubbing and deodorization to remove the last traces of fire smell from rooms and ventilation systems. We have invested in the best equipment available and developed procedures to handle every condition that demands total or partial system cleaning. Our technology includes HEPA and charcoal-filtered air scrubbers, thermal fog (electronic and gas), ozone, wet spray and wet wipe. Skillful and thorough attention to detail by our Air Quality Team will ensure that ductwork systems are restored to a clean, odor-free and healthful condition.