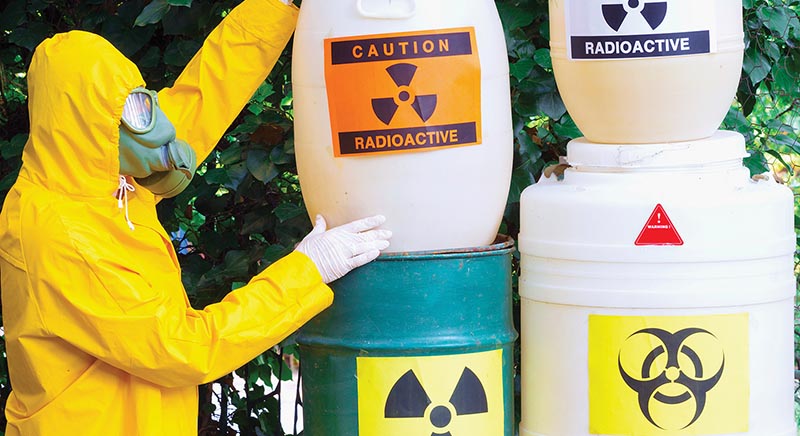 One thing sure to raise your bill is an impending spill!
It can happen anywhere, anytime, with almost about anything; from large scale manufacturing mishaps to an old battery toppling over and bursting at home; spills can occur on any level. While at home the spills can be controlled by a simple mopping process, the oil spills tend to require a large-scale cleanup, but the real job is the spill cleaning procedure of a chemical contamination in a lab or a similar facility.
Especially for this kind of cleanup, quick action is required, as the substances are prone to catching fire, injuries, illness or even worse, an environmental hazard. Hence it is essential that the spill cleanup personnel are wearing personal protection, in order to avoid contamination, and need to be well versed with handling procedures as per MSDS, OSHA and EPA regulations.
Almost all chemical spills cleanup New York procedures require the usage of absorbents, and most often than not, universal absorbents are acceptable. However some spills may require oil-only or hazmat absorbents; therefore it's extremely important to test the spilled chemical and consult the MSDS before applying any absorbent.
In case the spillage is found to be flammable, controlling of fire sources and ventilation of the area affected becomes a priority, even before the cleanup starts. Once the cleanup starts, the others in the area affected must vacate as soon as possible. If any individual has been contaminated by the spillage they must be quarantined and decontaminated, and all those exposed must flush their skin with water for several minutes.
No matter what the situation, the spillage must not be let to reach the environment. Before the cleanup procedures start the drains should be protected with socks and other flexible absorbents for secondary containment. For the chemical spills cleanup New York procedure the spill should be exposed to an application of a loose absorbent from the outside of the liquid to inward. In case the spillage is detected as acid, it needs to be neutralized first. The liquid changes colour once neutralized, and the absorbent provides it with a gel like quality, and can be thereafter scooped up to be disposed in a container. Depending on the magnitude of spill the container used can be a polyethylene bad, a five gallon pail or a 20 gallon drum with polyethylene liner. And as a final measure of cleanup, the container should be labeled with the chemical name, and should be stacked under a hood or other ventilated area for disposal.
Trust me, the only savior from aftermath of a spill, is cleaning though correct procedures and dedicated will!