Asbestos, Lead & Mold Remediation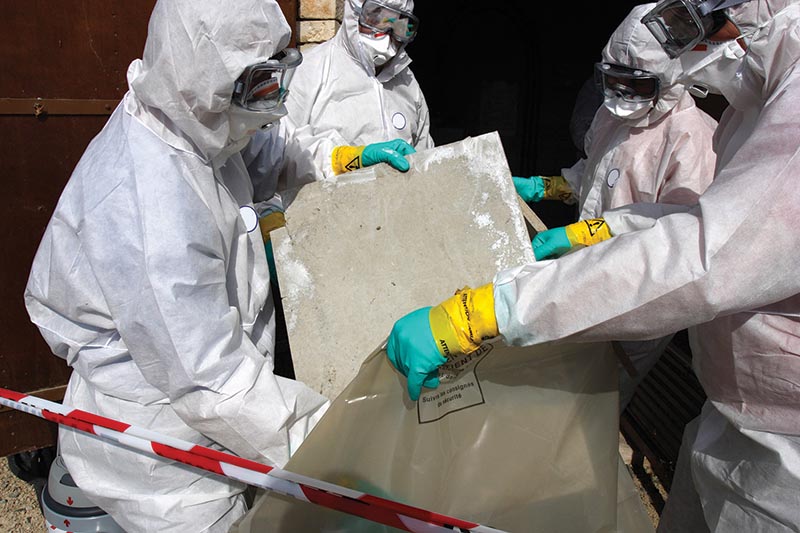 Once believed to be completely safe, asbestos was for many years used extensively as a fire retardant and insulation in residential and commercial construction. Today, the adverse effects of airborne asbestos fibers are well known. Asbestos can be safely left undisturbed for decades but in the event of modernization or demolition, regulations require that it be completely and professionally removed to restore an environmentally sound environment for human use.
Lead poses a similar problem. Old lead-based paint is the most significant source of lead exposure in the country,and harmful exposure can follow improper removal methods such as scraping, sanding, or open-flame burning. In order to remediate  lead contamination and restore safe conditions, skill and patience from trained crews are needed to remove the material safely and completely.
Degmor brings a high level professionalism and expertise to both lead and asbestos abatement projects. We are proud of our proven track record of controlling airborne asbestos during the process of abatement wherever it may occur from HVAC ducting, acoustic ceilings, furnace insulation, piping, spray-on fire proofing, sound insulationand floor and ceiling tile.
At Degmor, we are committed to innovative and cost-effective abatement methods and techniques to reduce the disruption of  day-to-day operations of our clients. Our Asbestos & Lead Team is fully trained and headed by licensed experts to ensure work is completely documented and conducted in accordance with federal, state and local regulations.